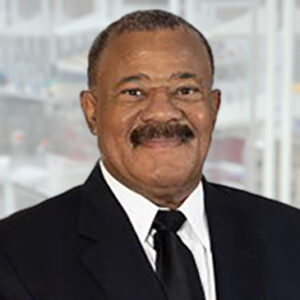 Chris Chapman, M.D.
Cofounder, Chairman, and Chief Executive Officer
Chris Chapman, M.D.  serves as an appointed a director for MIRA1a Therapeutics Inc. Prior to joining MIRA1a, and since 2015, Dr. Chapman serves as the current President, Chief Medical Officer and Director of MyMD Pharmaceuticals, Inc., and since 1999, Dr. Chapman has also served as the Chief Executive Officer of Chapman Pharmaceutical Consulting, Inc., a consulting organization that provides support to pharmaceutical and biotech companies in North America, Europe, Japan, India and Africa on issues such as product safety, pharmacovigilance, medical devices, clinical trials and regulatory issues. In addition, from 2003-2004, Dr. Chapman served as the Associate Director of Drug Safety, Pharmacovigilance, and Clinical Operations for Organon Pharmaceuticals, where he was responsible for the supervision of four fellow M.D.s and 10 drug safety specialists.
Prior to his time at Organon, Dr. Chapman served as Director, Medical Affairs, Drug Safety and Medical Writing Departments at Quintiles (currently known as IQVIA), from 1995-2003, where he grew the division from no employees to forty employees, including eight board certified physicians, four RNs, two pharmacists, eight medical writers and supporting staff. Dr. Chapman has also served on the board of directors of Rock Creek Pharmaceuticals, Inc. (f/k/a Star Scientific, Inc.) from 2007-2016, including as a member of the Audit Committee from 2007-2014, chairperson of the Compensation Committee from 2007-2014, and chairperson of the Executive Search Committee from 2007 to 2014. Dr. Chapman is an experienced executive and global medical expert, and has extensive experience in providing monitoring and oversight for ongoing clinical trials including both adult and pediatric subjects.
Dr. Chapman is also the founder of the Chapman Pharmaceutical Health Foundation, an IRS Section 501(c)(3) nonprofit organization established to solicit public funds and to support healthcare needs such as AIDS, diabetes, hypertension, lupus, sickle cell anemia, malaria and tuberculosis, which was organized in 2006. Dr. Chapman is a graduate of the Harvard Kennedy School of Cambridge, Massachusetts for financial management in 2020. Dr. Chapman received his M.D. degree from Georgetown University in Washington, D.C. in 1987, and completed his internship in Internal Medicine, a residency in Anesthesiology and a fellowship in Cardiovascular and Obstetric Anesthesiology at Georgetown. Prior to his time at Georgetown, Dr. Chapman served in the air force as a B-52 crew chief in the Vietnam era.