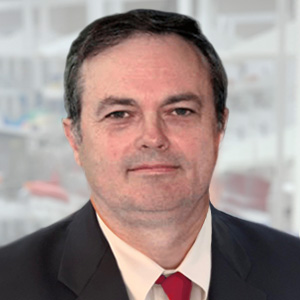 Craig Eagle, M.D.
Director
Craig Eagle, M.D. is currently the Vice President of Oncology for Genentech, a position he has held since 2019, where he oversees the medical programs across Genentech's oncology portfolio. Prior to his current role, Dr. Eagle worked in several positions at Pfizer from 2009 to 2019, including as the oncology business lead in the United Kingdom and Canada, the global lead for Oncology Strategic Alliances and Partnerships based in New York, and as the head of the Oncology Therapeutic Area Global Medical and Outcomes Group, including the U.S. oncology medical business. Through his multiple roles at Pfizer, Dr. Eagle delivered significant business growth and was involved in multiple strategic acquisitions and divestitures. In addition, while at Pfizer, Dr. Eagle oversaw extensive oncology clinical trial programs, multiple regulatory and payer approvals across Pfizer's oncology portfolio, health outcomes assessments and scientific collaborations with key global research organizations like the National Cancer Institute (NCI), and the European Organisation for Research and Treatment of Cancer (EORTC), and led worldwide development of several compounds including celecoxib, aromasin, irinotecan, dalteparin and ozagomicin.
Dr. Eagle has served as a member of the Scientific Advisory Board at Generex Biotechnology Corporation (OTCQB: GNBT), a publicly-traded integrated healthcare holding company, since August 2010 and as a member of the company's board of directors since 2017, and also currently serves as a member of the board of directors and chair of the Science and Policy Committee of Pierian Biosciences, a privately held life sciences company.
Dr. Eagle attended Medical School at the University of New South Wales, Sydney, Australia and received his general internist training at Royal North Shore Hospital in Sydney. He completed his hemato-oncology and laboratory hematology training at Royal Prince Alfred Hospital in Sydney and was granted Fellowship in the Royal Australasian College of Physicians (FRACP) and the Royal College of Pathologists Australasia (FRCPA). After his training, Dr. Eagle performed basic research at the Royal Prince of Wales hospital to develop a new monoclonal antibody to inhibit platelets before moving into the pharmaceutical industry.